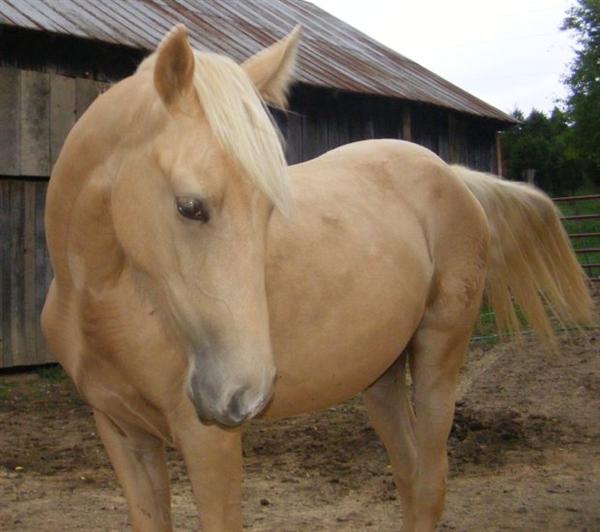 Meet Lady's Ivory Rain, aka "Rain"
Rain is a beautiful 5 year old
Palomino Tennessee Walking Horse
She is bright, inquisitive, slightly mischievous and very loving. Unfortunately she badly injured her foot in a trailer accident, severely cutting the pasturn just above her left rear hoof. She spent four days at a local vet before he sent her home with instructions to put her down.

In his boarding facility she was dejected, kept her head down and her eyes were filled with pain. One look at her and we concurred. We took her back to her stable and began making arrangements to have her euthanized
and buried.

However, within a few hours of being home in her own stall, with her loving companion Silk in the next stall Rain made a remarkable transition. She straightened up and kept her head high with her ears perked forward. Her eyes cleared and her entire demeanor changed. We saw hope where there was once only despair.

After talking with several other horse owners who had experienced similar injuries, a homeopathic horse healer, and another vet, Dr. Lindsey Herzog, we found out that putting her down was not the only option. She can be saved.

Unfortunately the road to her salvation was going to be long and expensive. For the next 6 months she was going to require an aggressive antibiotic regimen, twice daily pain killers and daily treatments. Once the initial threat of infection has passed her leg had to be put into a cast, which will had to be changed weekly.

The original wound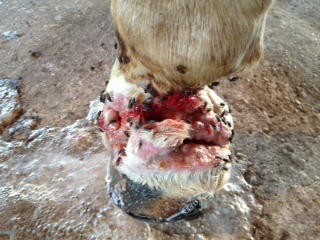 We will update her progress week to week

Recovering Rain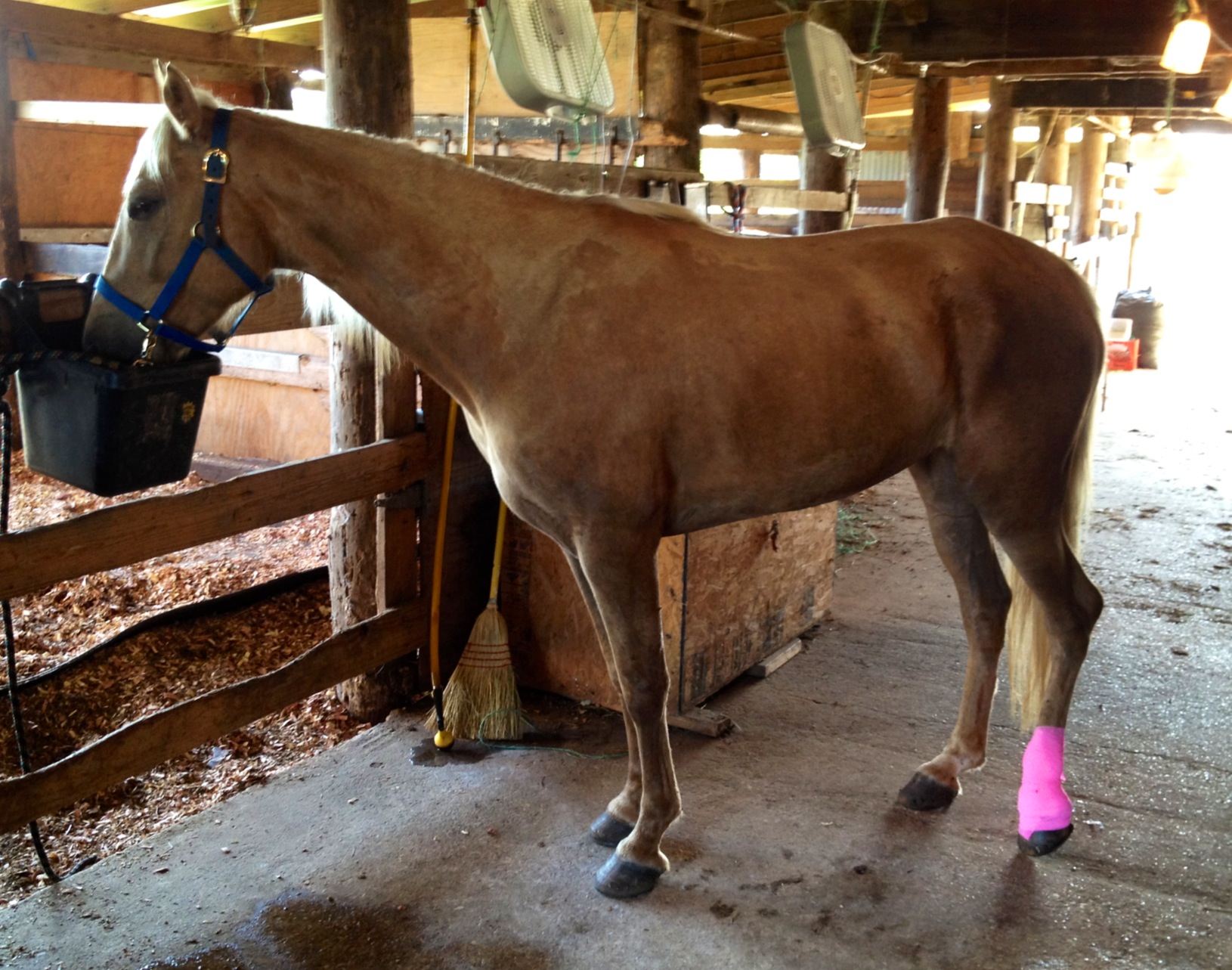 To properly position her foot so that it heals in place prior to casting her new bandages have to go the the knee.

Rain in Happier Days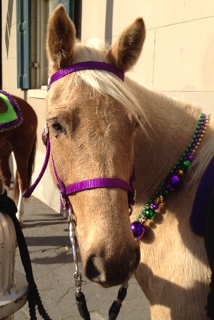 Who, ME??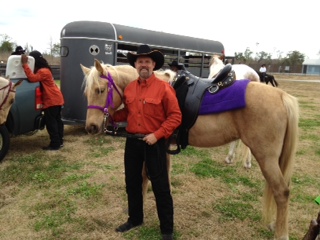 Rain & Scott after the MLK Parade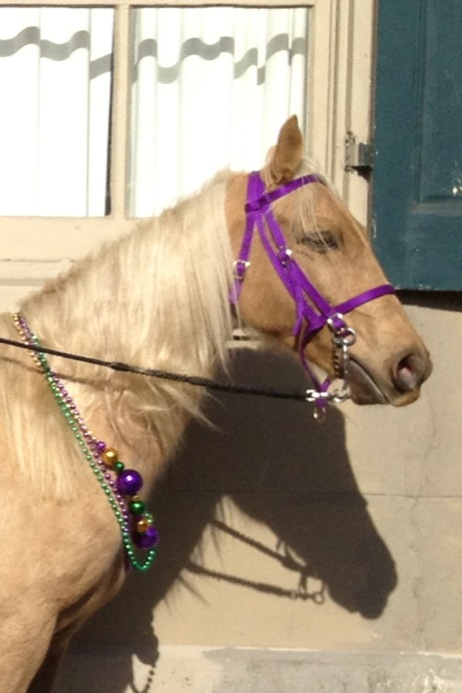 Rain in her Mardi Gras beads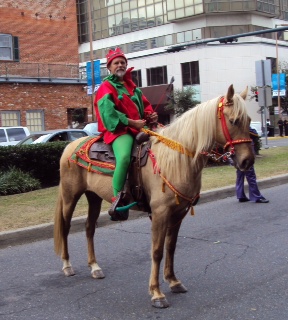 Rain in the New Orleans Christmas Parade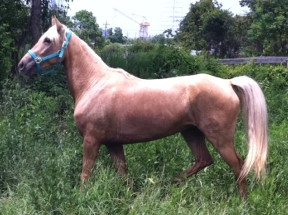 Enjoying her time in the pasture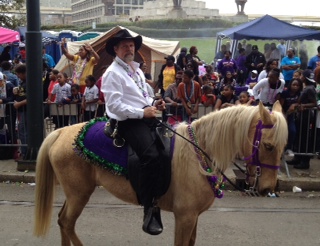 Riding in the Zulu parade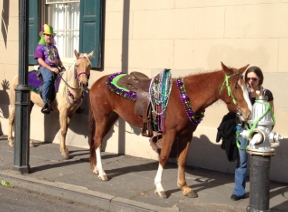 Rain and her companion Silk in the French Quarter at Mardi Gras

Follow Rain's Miraculous Recovery