Here are a few photos of our guys
doing what they do best,adding a little special magic everywhere they go!
These pictures are some of our favorites from past events and parties. They a representation of our events. Animals used currently are pictured on our Staff Page
~~~~~~~~~~~~~~~~~~~~~~~~~~~~~~~~~~~~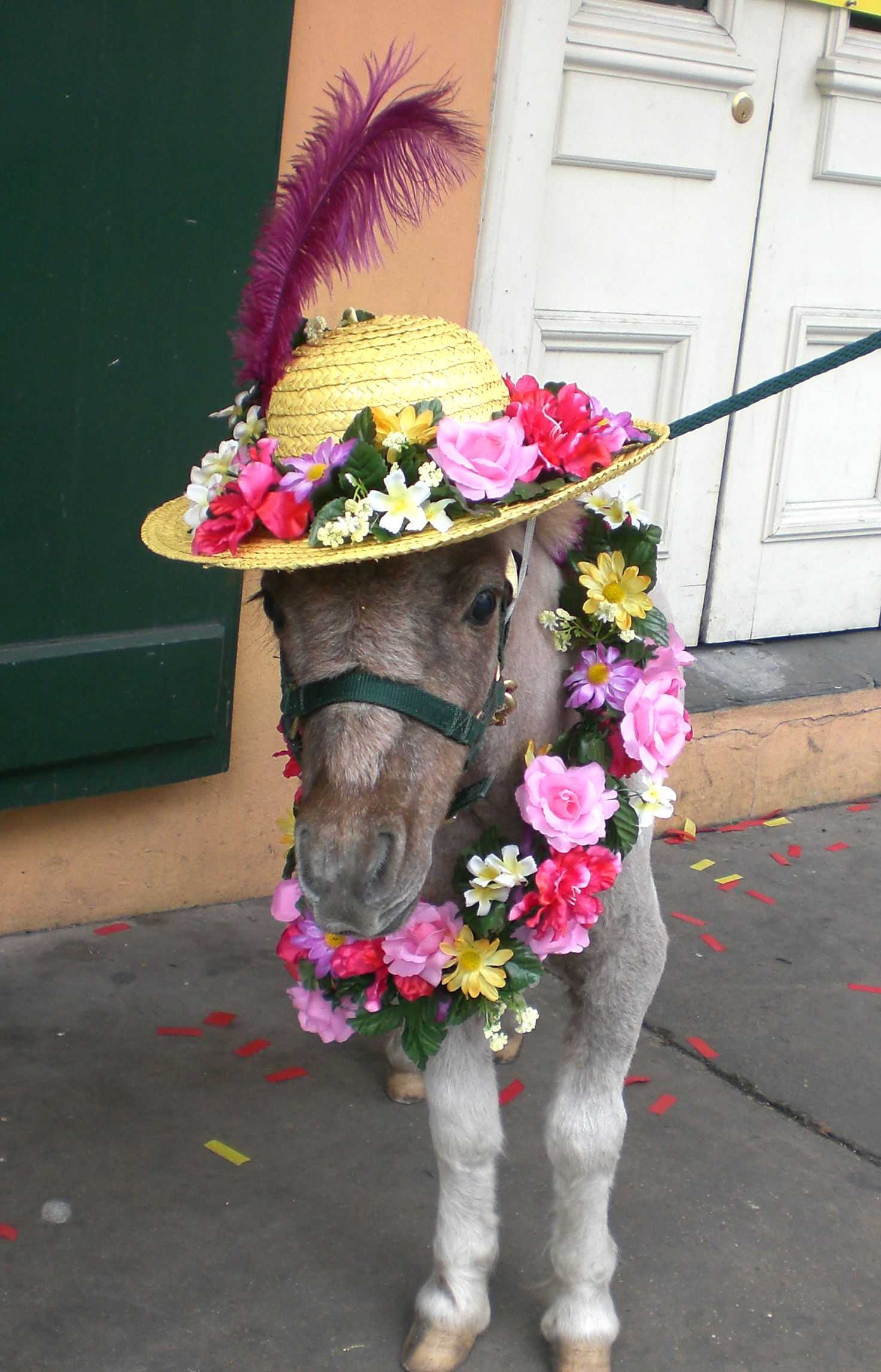 Rowdy in his Easter Finest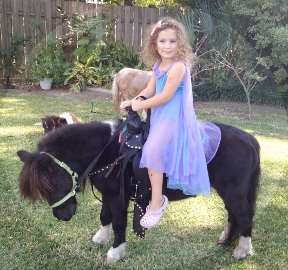 Midnight and one of his Birthday Girls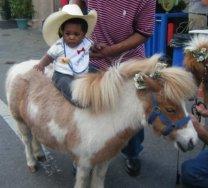 Autumn giving a photo-op during a fundraiser for Equestrian Angels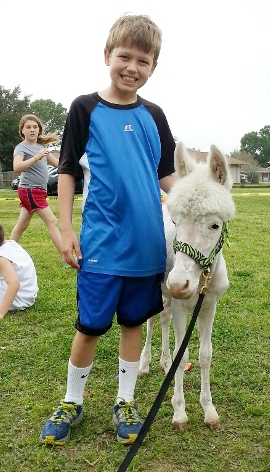 Isaac our mini mule made a new friend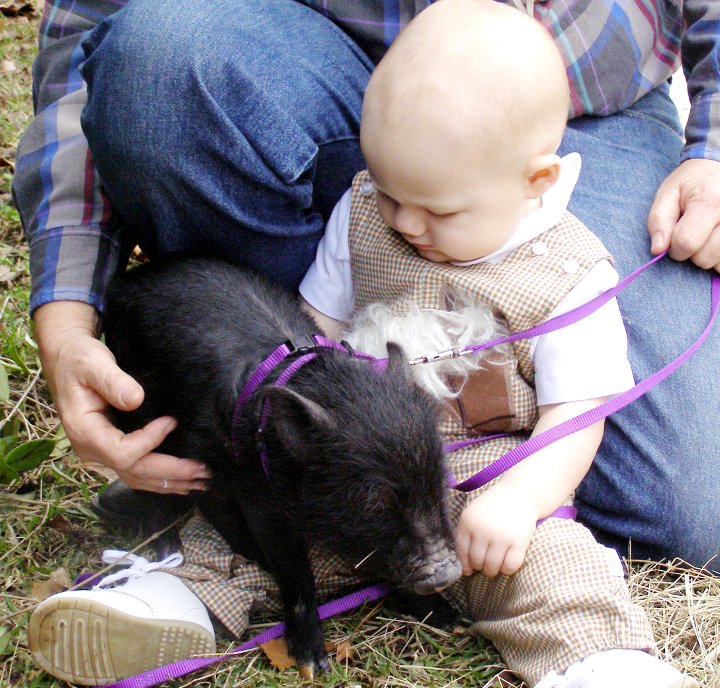 Totie plays with Gabe, the Birthday Boy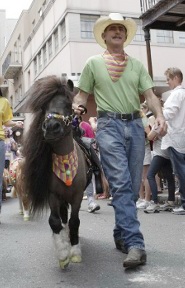 Jim & Midnight marching in the Chris Owens Easter Parade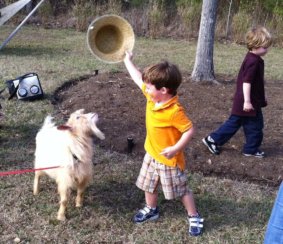 Pascal plays "Keep-a-way" with a little boy & his straw hat. Pascal thought it looked delicious! The hostess gave him & Gabbie one to snack on after the party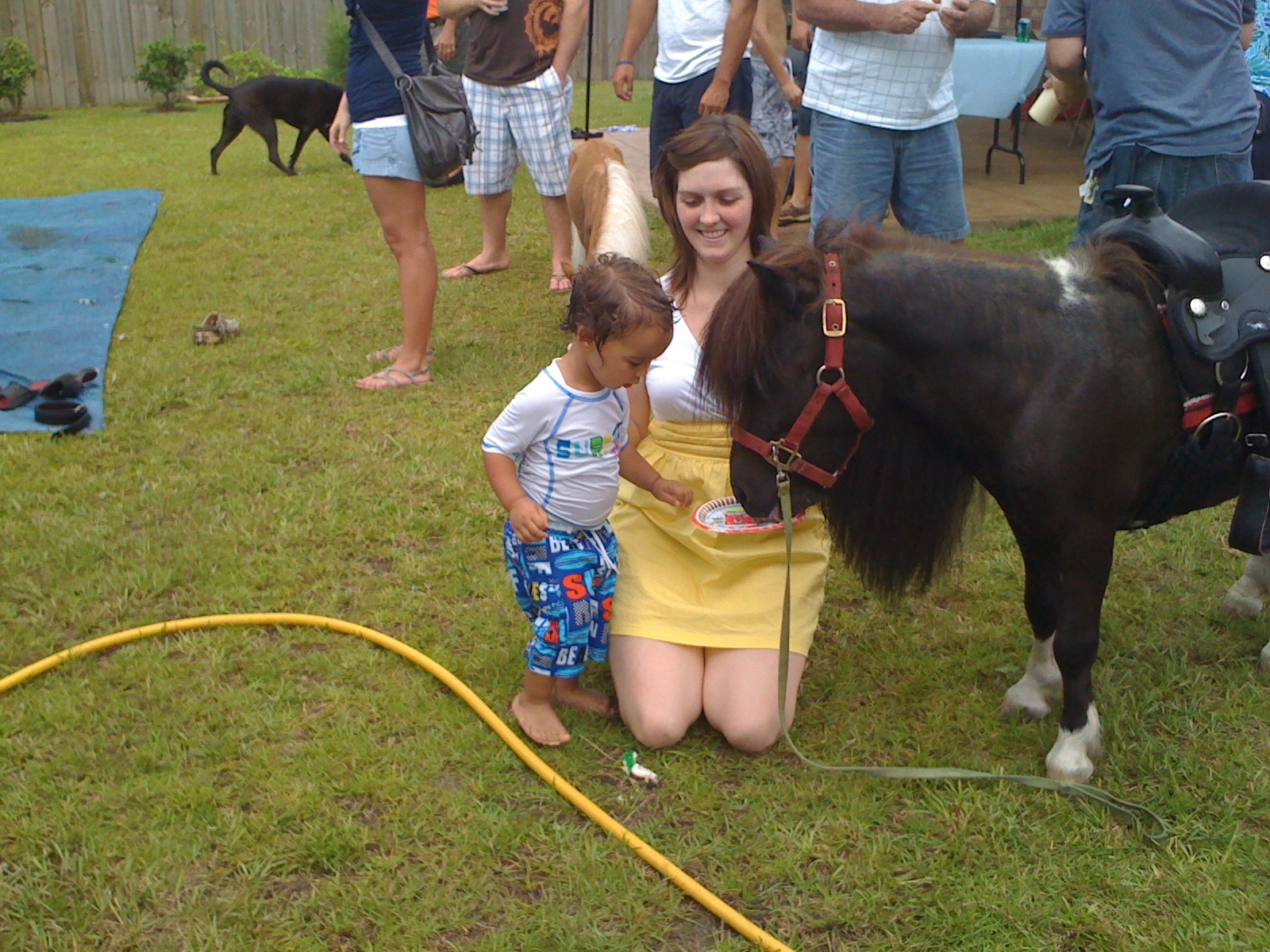 Midnight gets rewarded with birthday cake.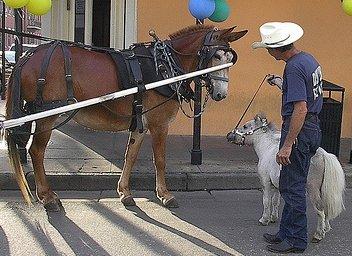 Jim & Rowdy chatting with a mule on Bourbon Street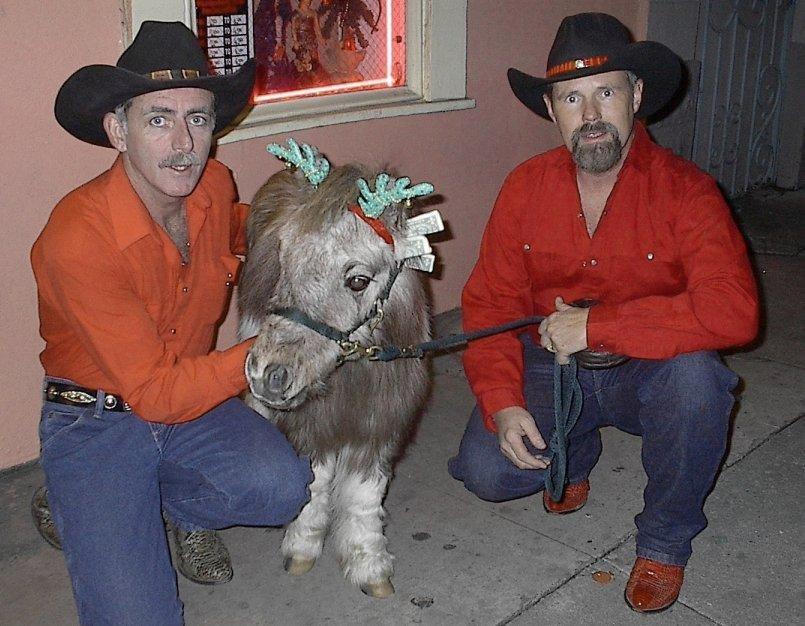 Jim, Rowdy and Scott on the way to a
Christmas Event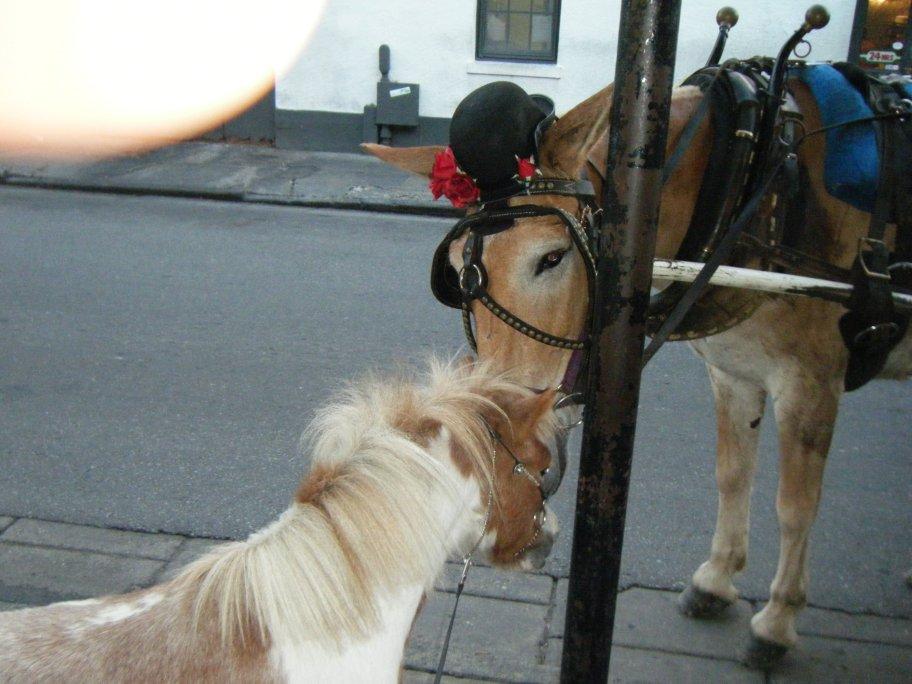 Autumn chats with a carriage mule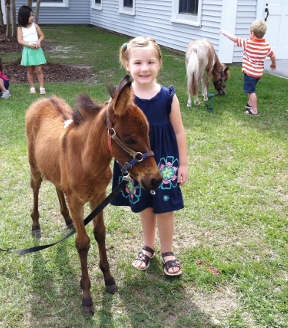 Little Francis the mini mule makes a friend during a school function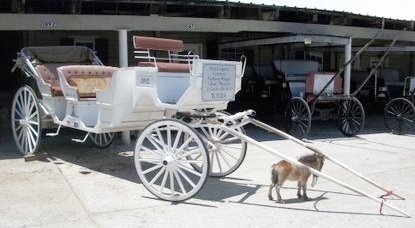 AMBITION!!! Munchkin wants to pull one of the French Quarter Carriages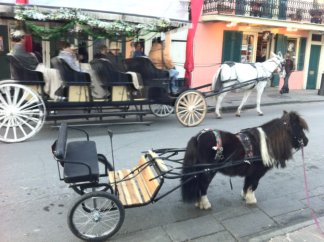 Here's Midnight on Bourbon Street with his new sulky cart. Notice the contrast between him and the mule carriage as it passes. He's such a good boy. He'll stand where every I tie him up far as long as I want him too.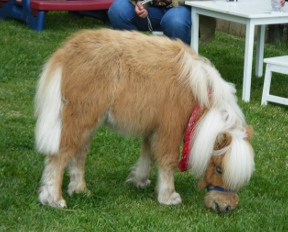 Dixie is such a gentle little girl. I can turn her loose with a group of 4 year olds and she just walks around & lets them pet her. pull her tail, it doesn't matter.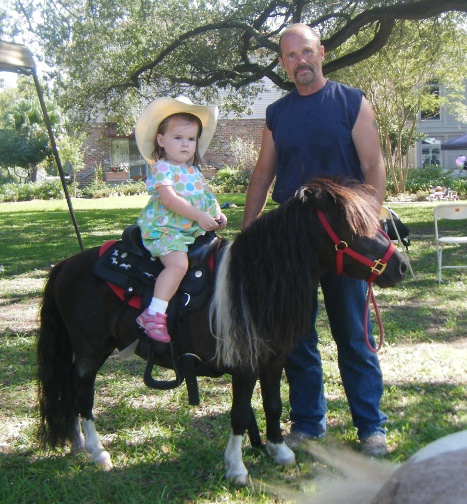 Midnight & Scott giving rides at a
Party in the Park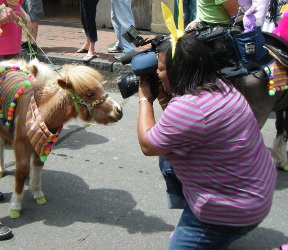 Rascal smoozes for the tv camera during the Easter parade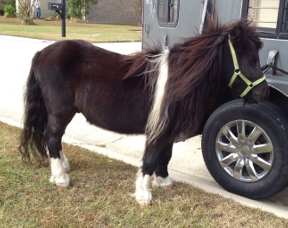 Midnight waiting for his saddle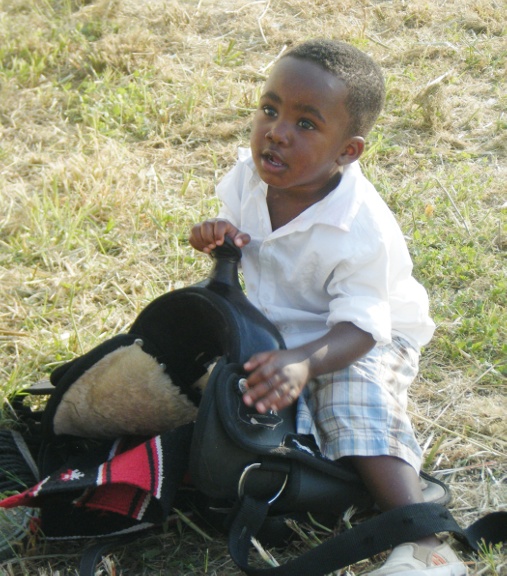 This one was just too funny to leave out. He wouldn't ride the horse, but the SADDLE, oh yeah!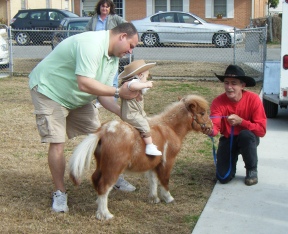 Rascal rides the Birthday Boy
as Jim & Dad watch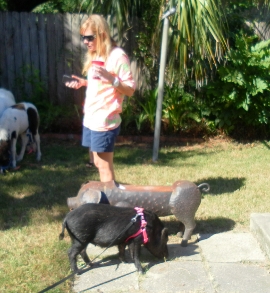 Totie thought she had made a new friend, but he gave her the cold shoulder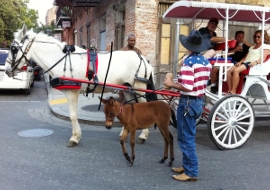 Little Francis the Mini Mule visits with one
of his big cousins in the French Quarter.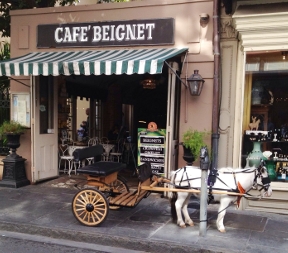 Bella waits outside a coffee shop in the Quarter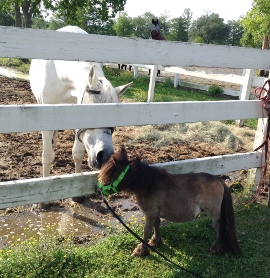 Munchkin makes a friend during a party at Equest Farms at City Park.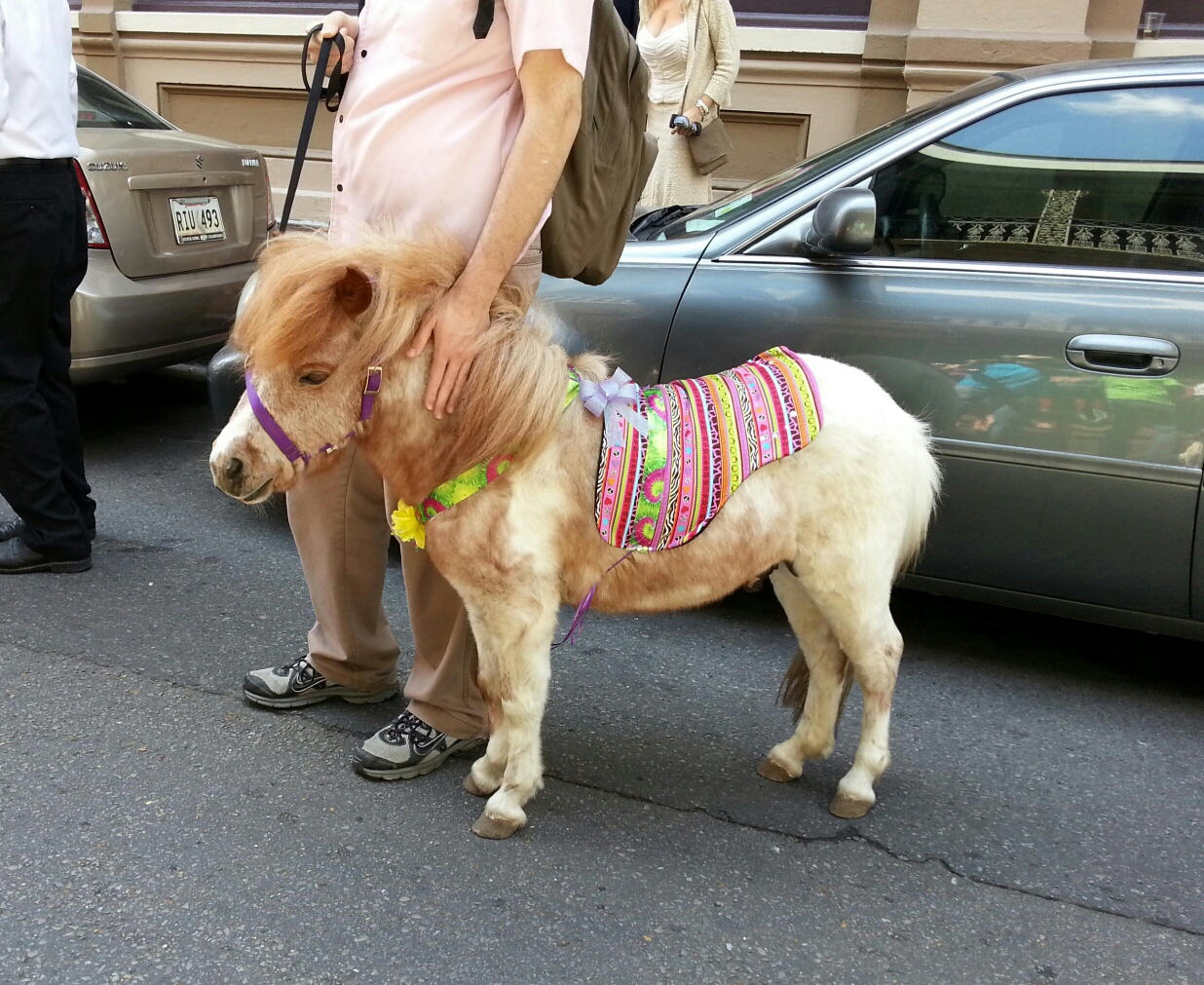 Rascal at the 2013 French Quarter Fest Parade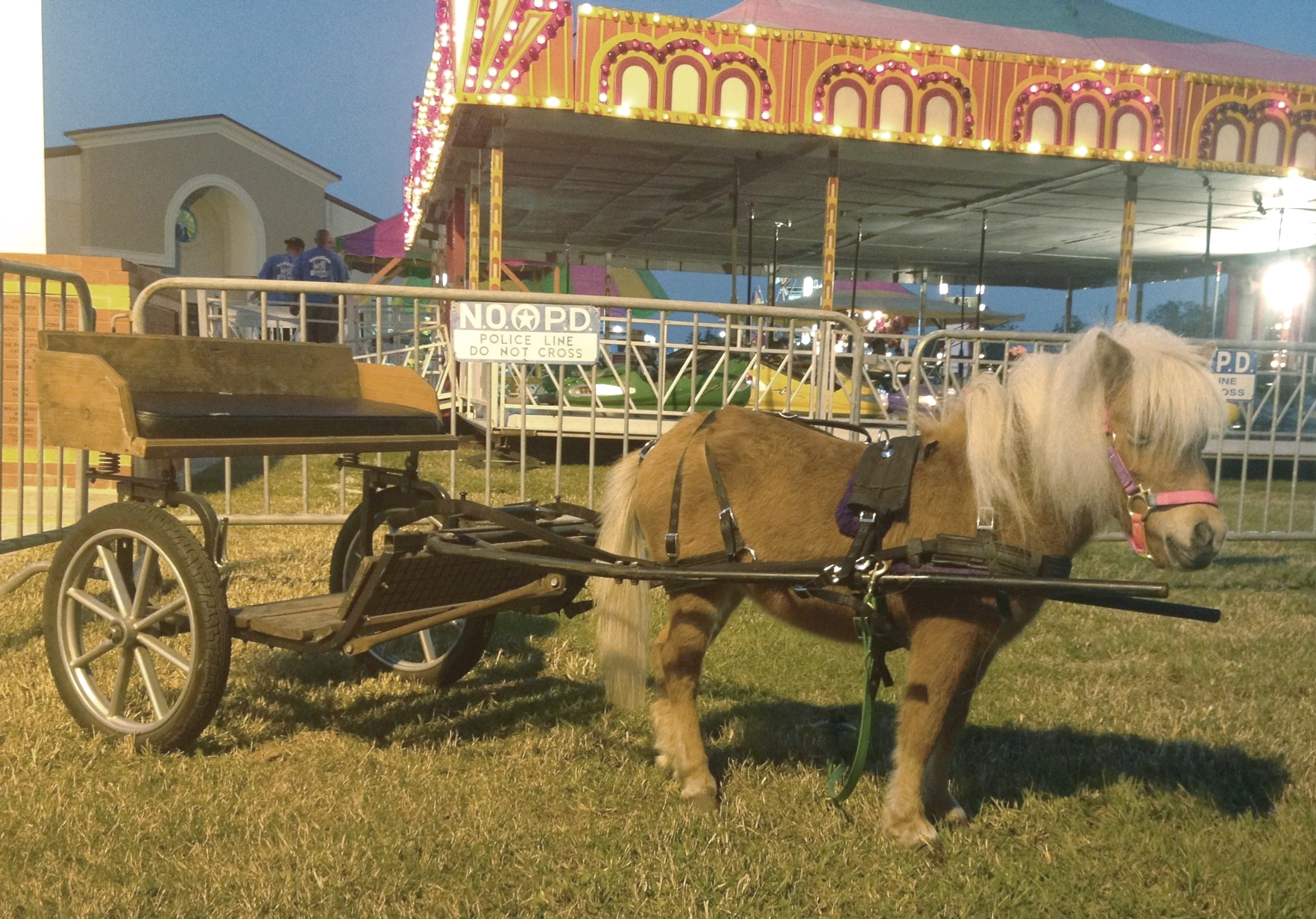 Dixie posing with the cart at a church event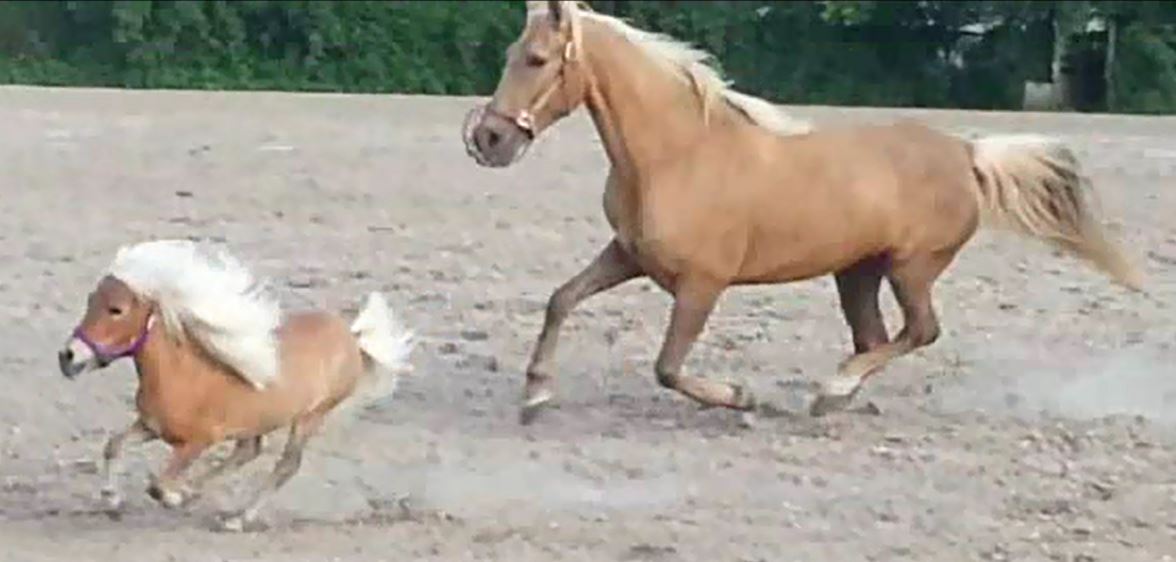 "The Golden Girls"
Dixie playing chase with her big sister Rain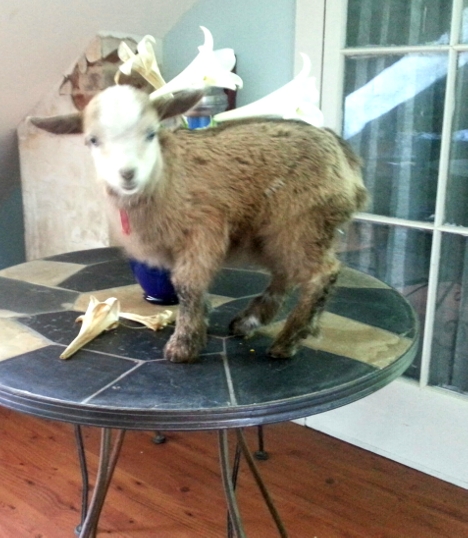 Who? ME???
Pebbles caught jumping on the table
Notice- Our animals change from season to season.
These are photos of past events. Animals currently in service are pictured on our Staff Page
Copyright by RowdysRascals.com
All photos are the Property of Rowdy's Rascals and cannot be used without written permission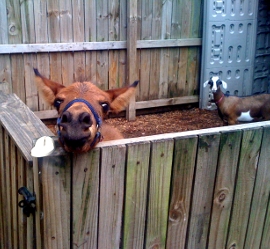 PET ME DADDY!!
Little Francis the mini mule expects to be petted every time the back door opens.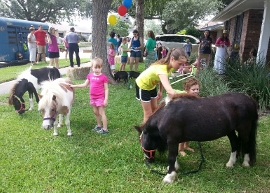 A Family Affair-
Summer, momma Autumn and daddy Midnight entertaining at a party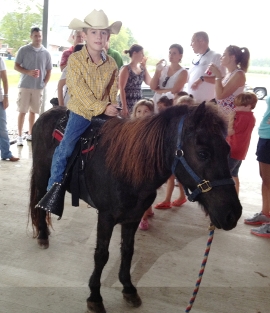 Our newest addition. Bear the Welsh Pony
gives us the ability to do Pony Rides for larger children. He's not as flashy as Midnight but he's very much the perfect gentleman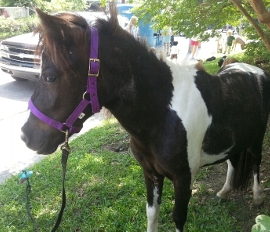 Our little Summer is growing up.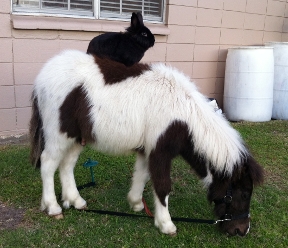 Black Jack & Patches chilling out after a party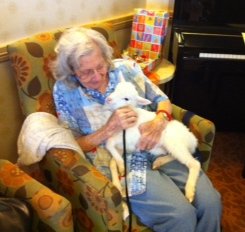 Clarece gets some extra snuggles during a visit to Sunrise Assisted Living Center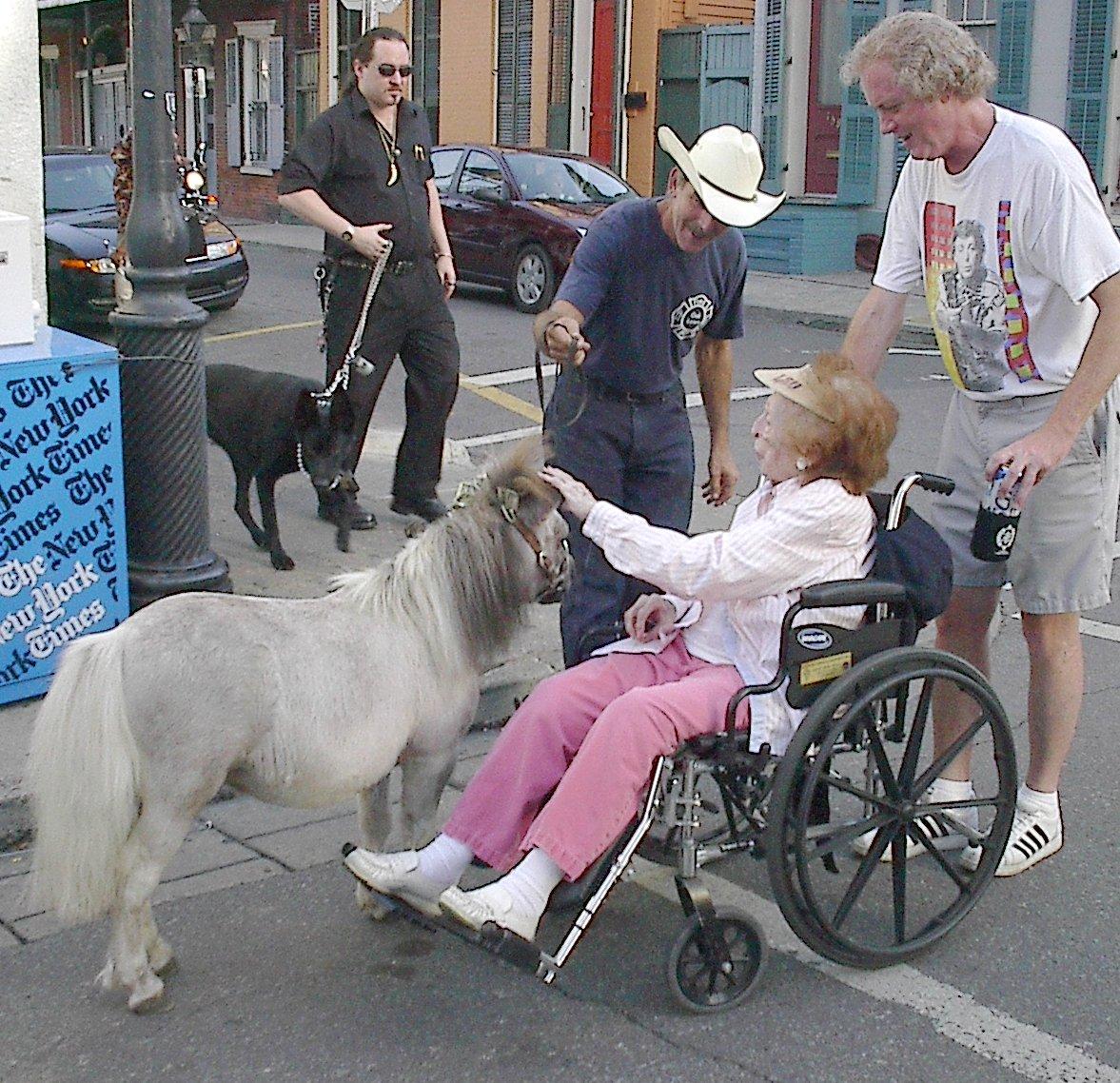 Jim & Rowdy with Miss Dixie on Bourbon Street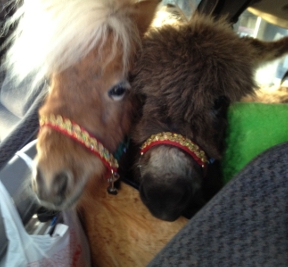 Dixie and Ajax riding in the van and getting
snuggly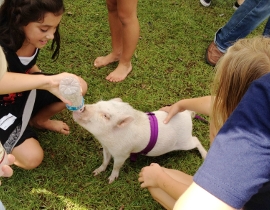 Fancy drinks a bottle of water on a hot afternoon. She never spills a drop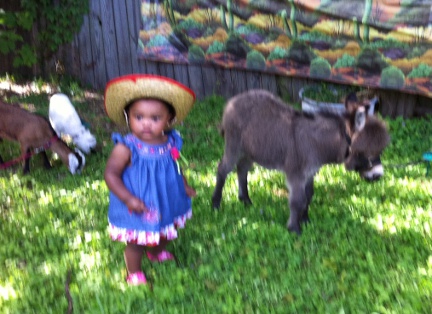 This little girl is having a hard time deciding which of our newest additions to play with first! She finally chose Ajax, the baby donkey, but the goat & the lamb got their petting too.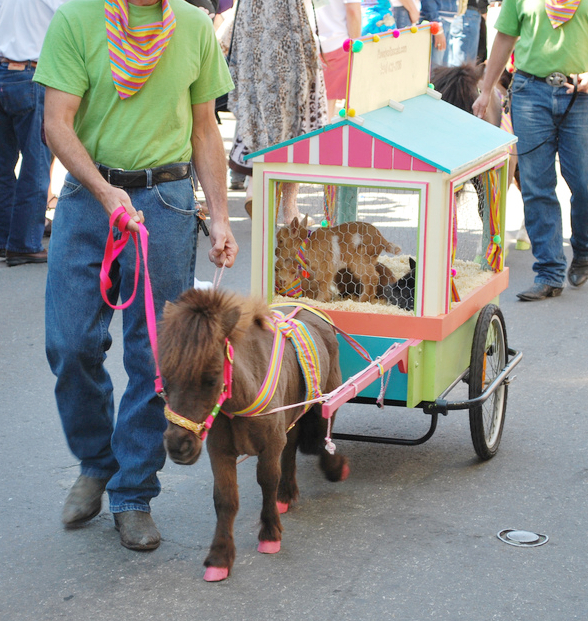 Scott & Tina pulling our cart with Hunny, BlackJack & the baby goats inside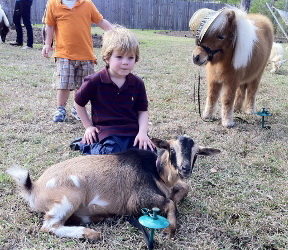 Gabbie and her little buddy play while Dixie shows off her new hat.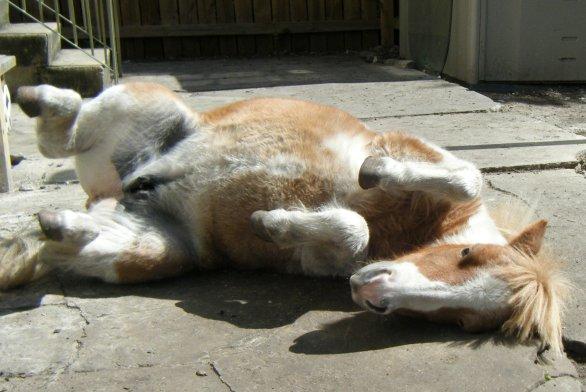 Autumn enjoys a sunny afternoon at home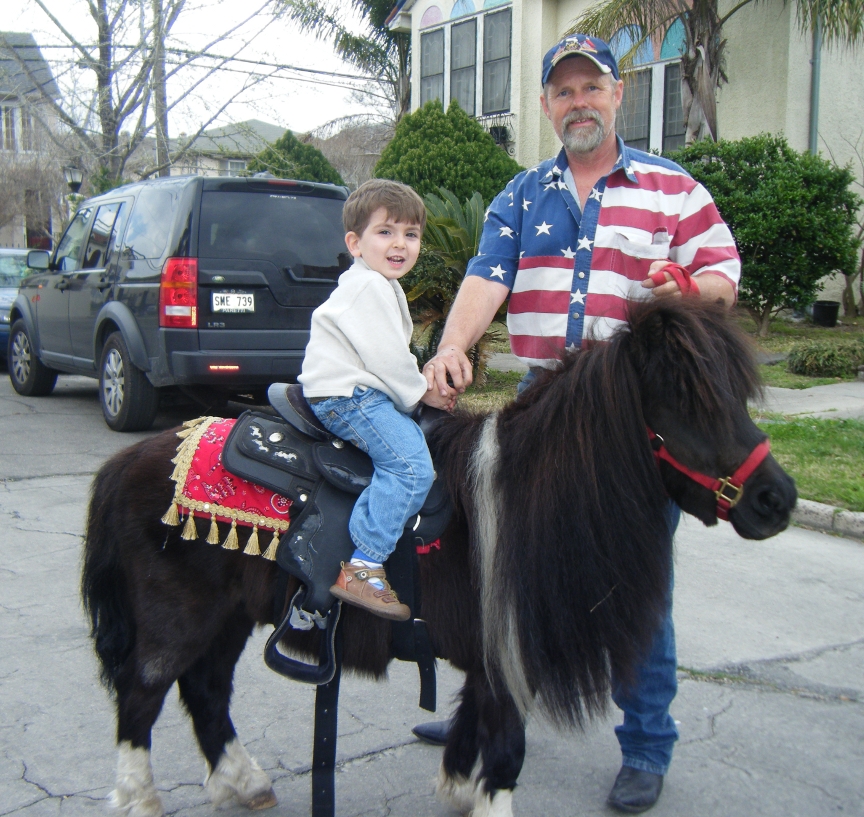 Midnight and one of his little friends at a birthday party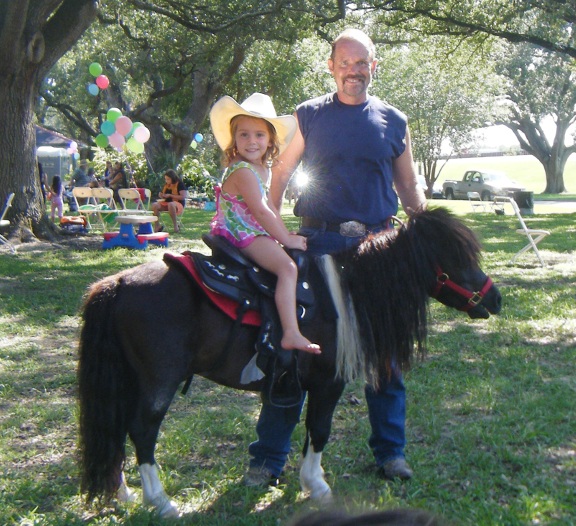 Midnight giving rides at a Party in the Park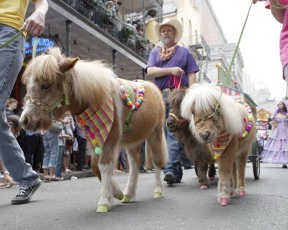 Dixie & Rascal in the Chris Owens Parade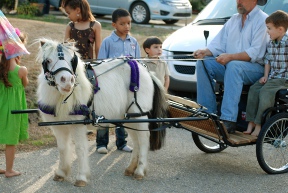 Bella says "NEXT! Who wants to ride next?"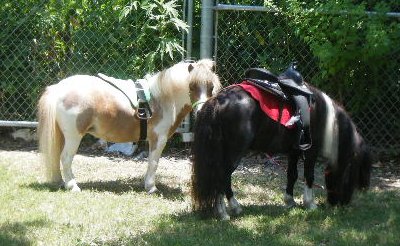 Autumn & Midnight resting at Nelson Elementary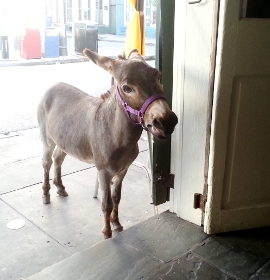 I'll have a beer, please.
Ajax sticks his head into a bar on Bourbon St.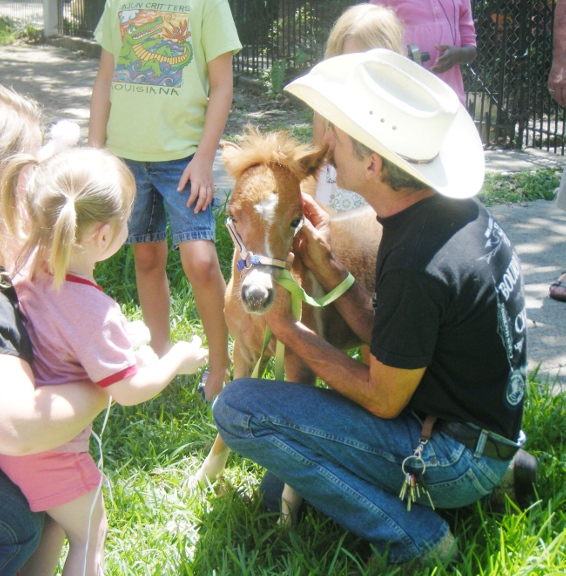 Jim & Rascal entertaining the kids at
Rascal's first event.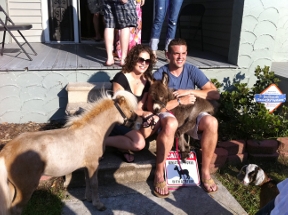 We do adult parties too! here's the Birthday Girl and her husband with Dixie and Ajax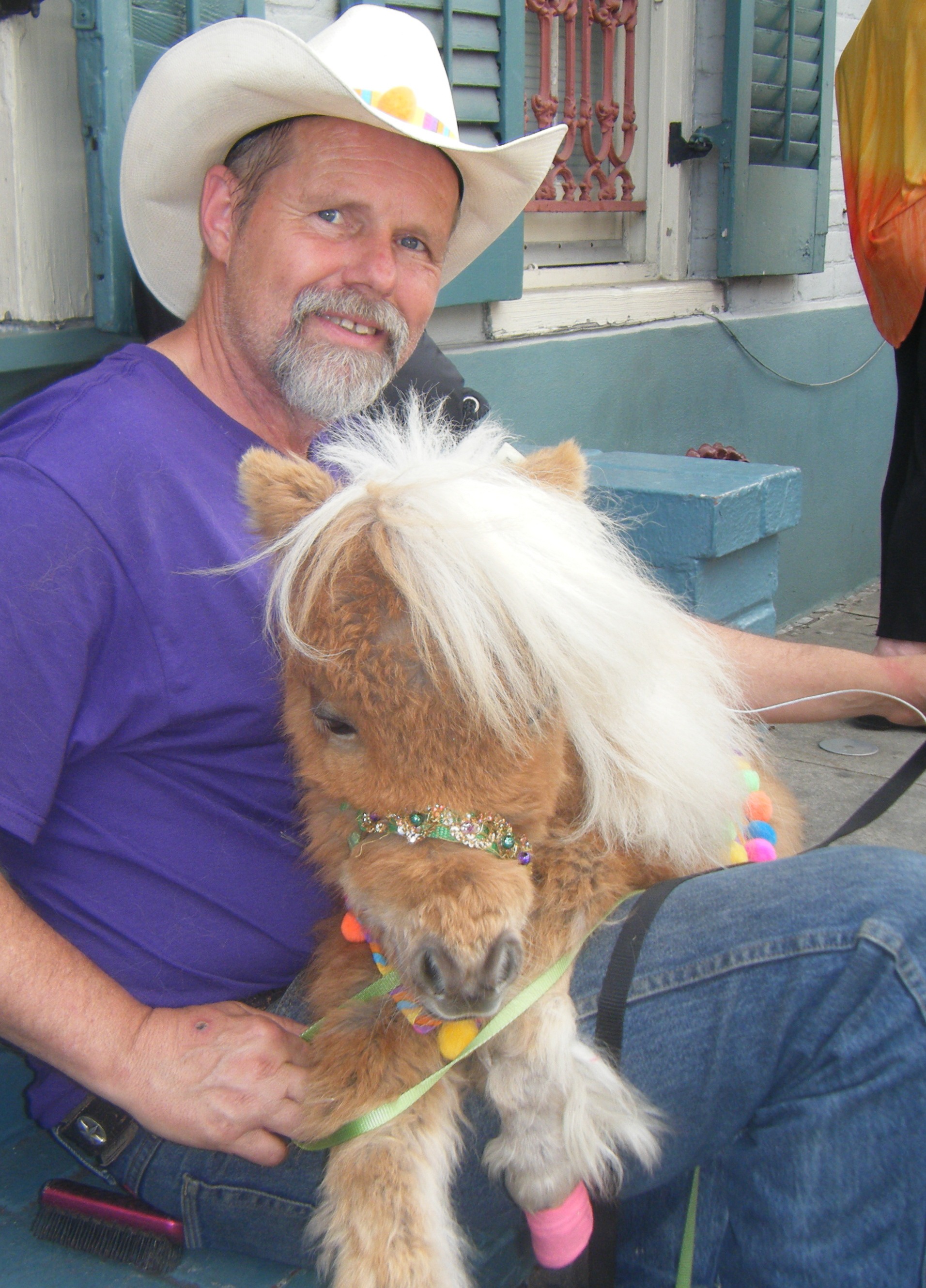 Dixie rests in Daddy's lap after the French Quarter Fest parade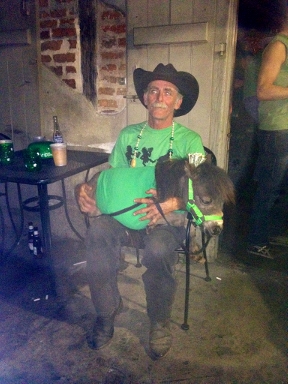 Jim and Munchkin on Bourbon Street
on St Patty's Day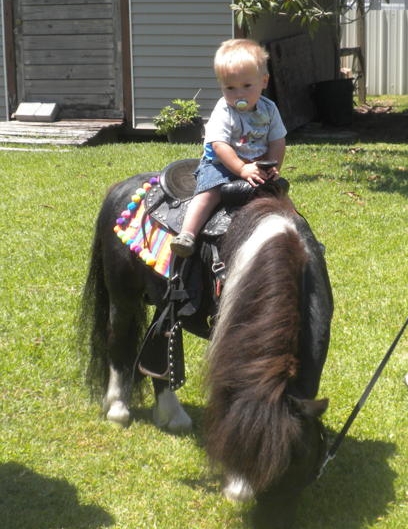 Midnight is such a gentle little man. We can trust children of all ages on him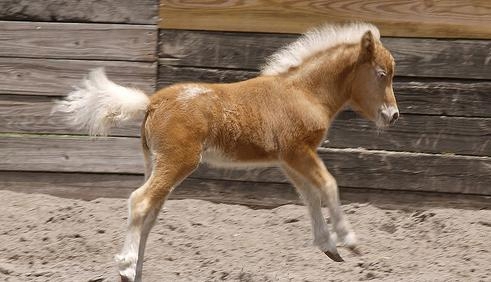 Dixie cuts loose & shows off at 4 months old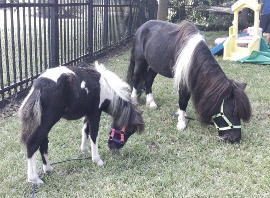 Little Summer and her daddy Midnight.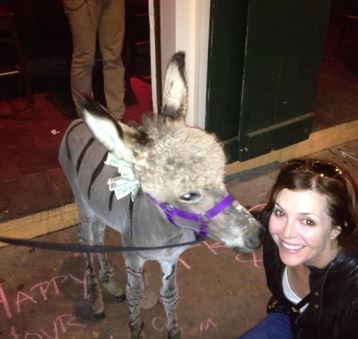 Zack the ZeDonk with a visitor on Bourbon St.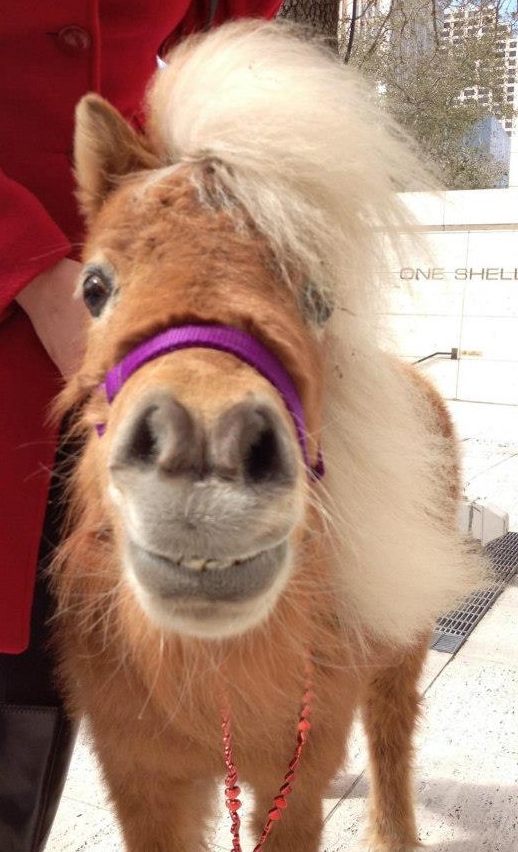 Who wouldn't love a face like this???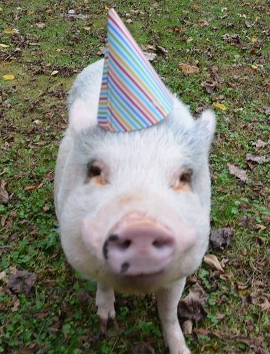 Fancy Gets into the spirit of the party