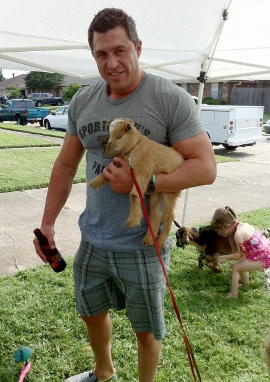 Adults enjoy the animals too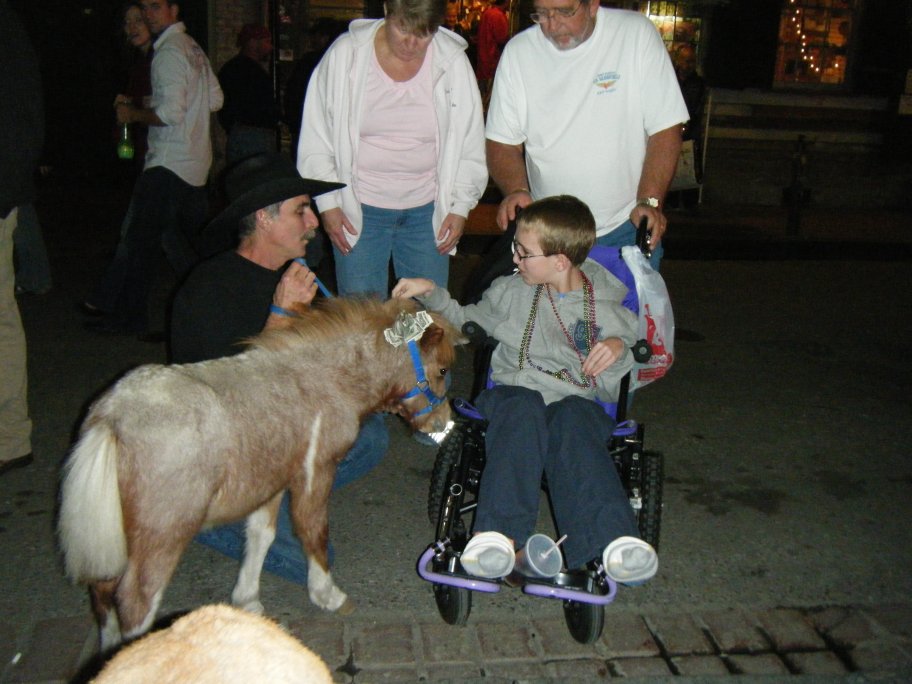 Here's Jim and Rascal with a handicapped boy on Bourbon Street, Rascal saw the boy & jumped off the curb to go to him. Like Rowdy, he seems drawn to children and people in wheelchairs.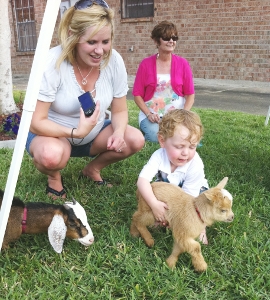 1 weekold Punkie was right at home at his first party. Here he is with the Birthday Boy & his mommy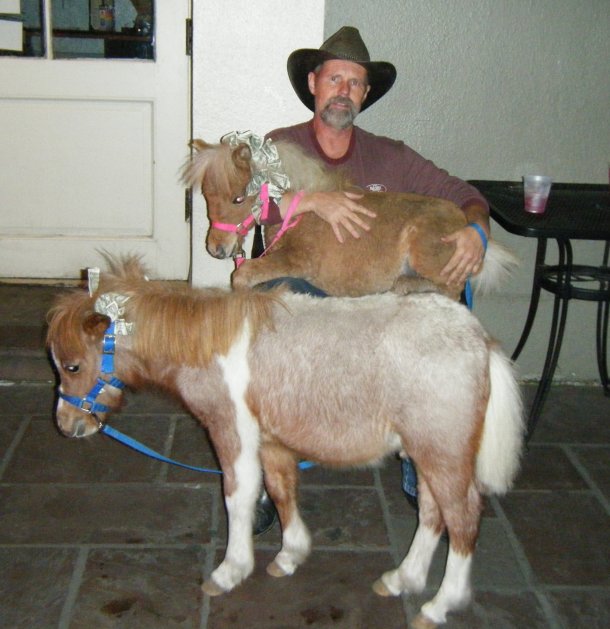 Have you ever seen a "lap horse?"
Scott, Dixie and Rascal resting during a Fundraiser.
Dixie later dropped off to sleep & snored.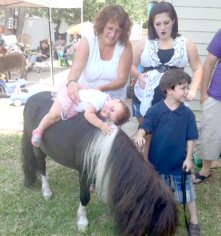 This little girl LOVED Midnight!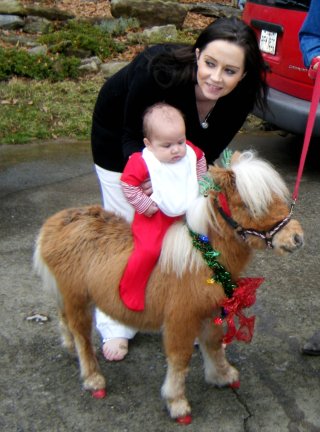 Dixie gives her first ride. She's 6 months old, Sean, the baby is 2 months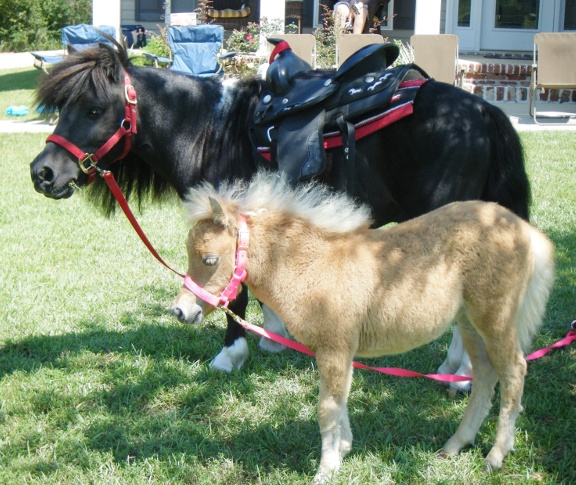 This is our basic Pony ride Package
Midnight & Dixie chilling while the kids cut the cake. (Yes, they got a piece too!)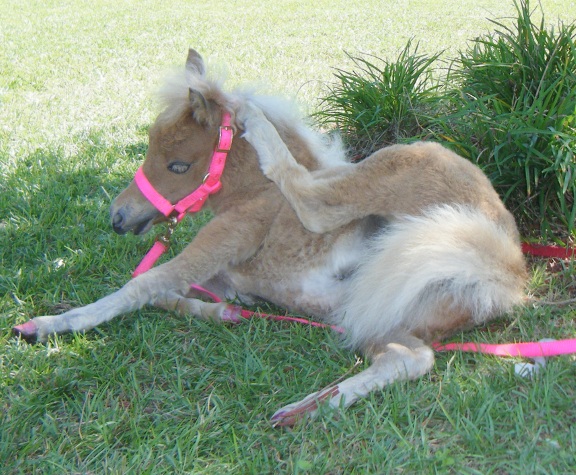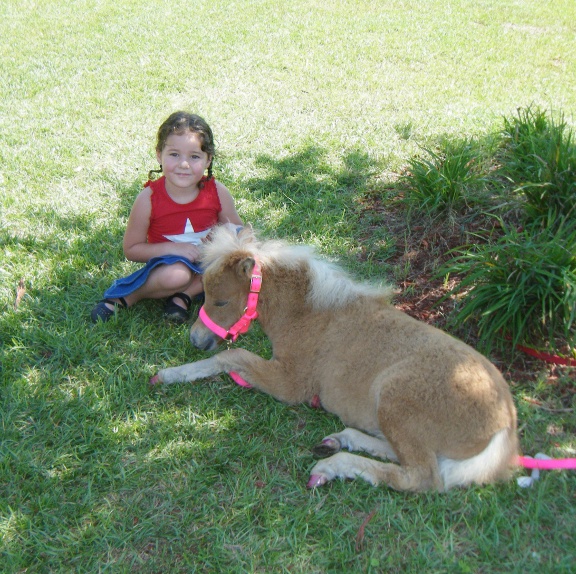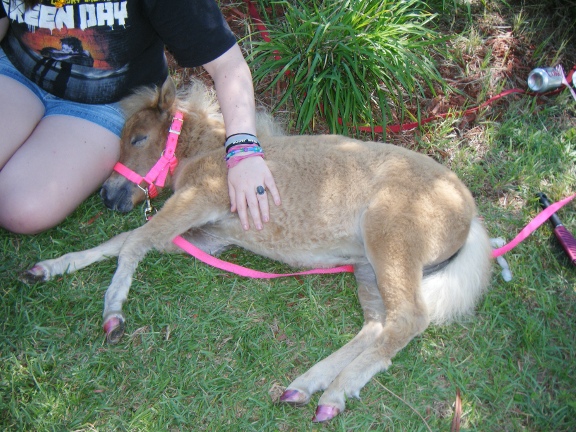 All of the fun & petting wore Dixie out. She lay down, scratched her ear then sacked out & snored
Dixie gets a kiss from Daddy on Bourbon Street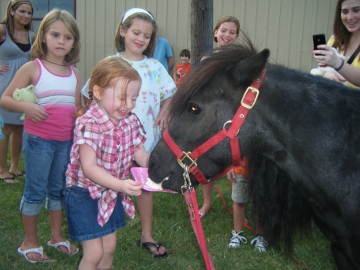 Midnight gets some cake from the
Birthday Girl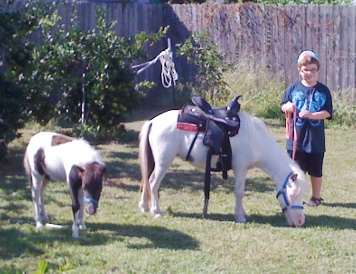 Bella relaxes after giving some rides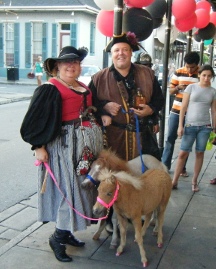 Rascal & Dixie play with the Pirates on Bourbon Street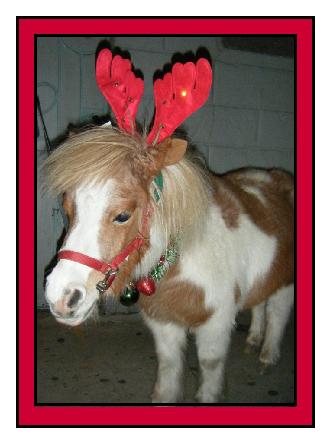 Autumn auditions for Rudolph's replacement
She didn't get the position, something about a needing a red nose...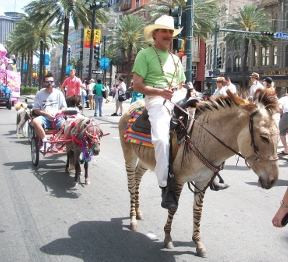 Jim leads our group in the Chris Owen's Easter Parade riding Zassie, the ZeDonk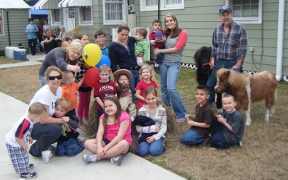 Group photo with The Kids, Scott, Rascal, Midnight & Totie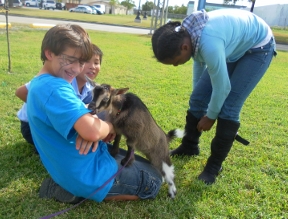 Gabbie playing at Elmwood Academy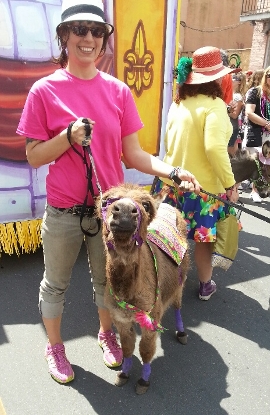 A face only a Daddy could love!!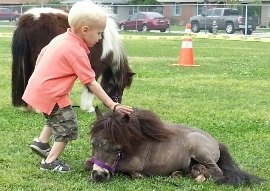 Little Munchkin enjoying some attention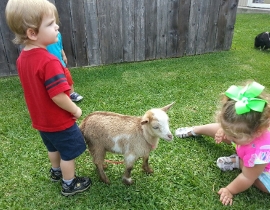 Baby Pebbles and the Birthday Boy

Notice- Our animals change from season to season.
These are photos of past events. Animals currently in service are pictured on our Staff Page
Copyright by RowdysRascals.com
All photos are the Property of Rowdy's Rascals and cannot be used without written permission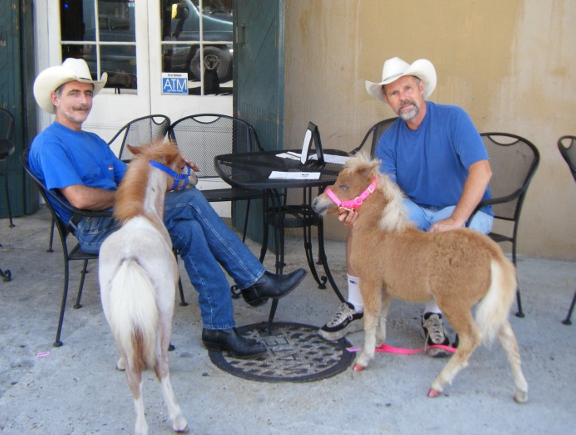 Dixie, Rascal Scott & Jim having lunch at Mojo's in the French Quarter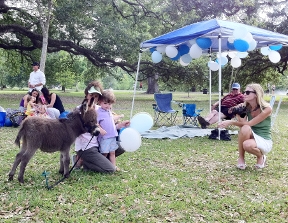 Ajax poses for a picture with the Birthday Boy at a party in Audubon Park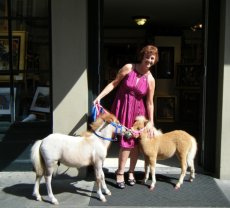 The guys visited with Pam at the Joe Dunn Gallery on Royal Street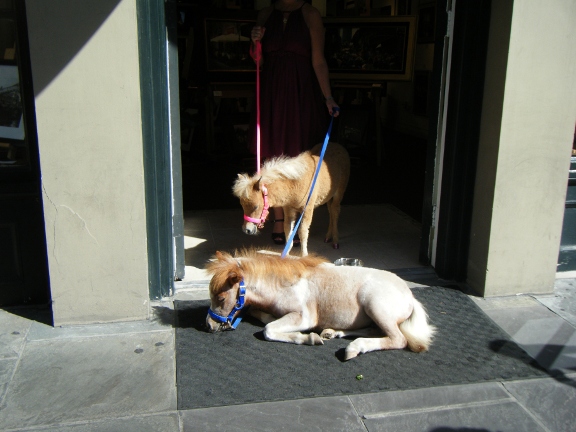 Rascal gave out, then lay down & sacked out right in the Gallery doorway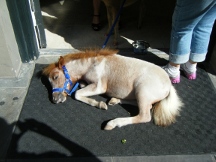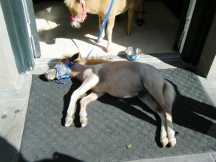 You can't beat a nice nap on a Sunday afternoon!
The guys had a great time on Halloween
First they went to a Halloween Party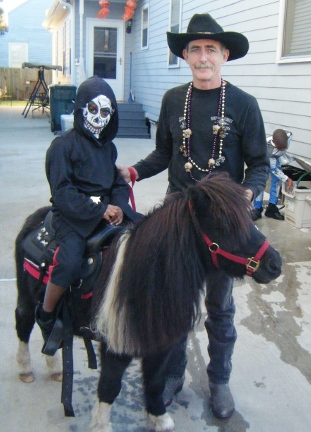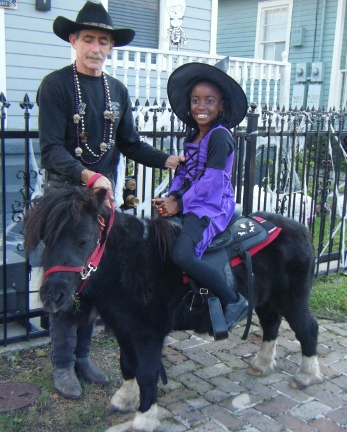 After the Halloween Party the guys made an appearance on Bourbon Street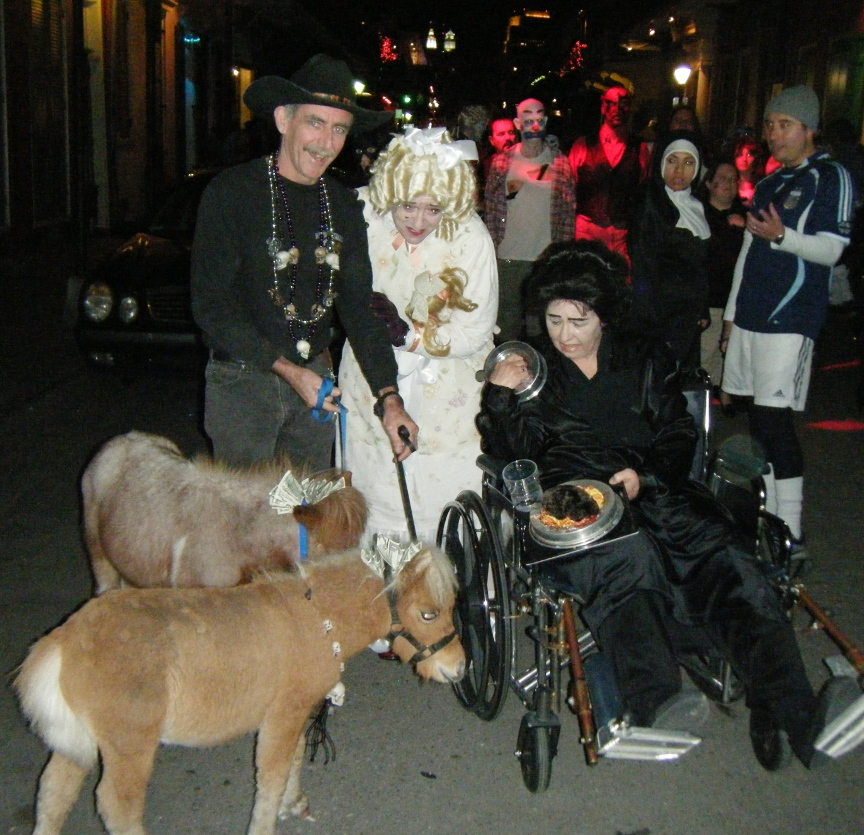 Jim & the guys chat with Blanche & Baby Jane Hudson on Bourbon Street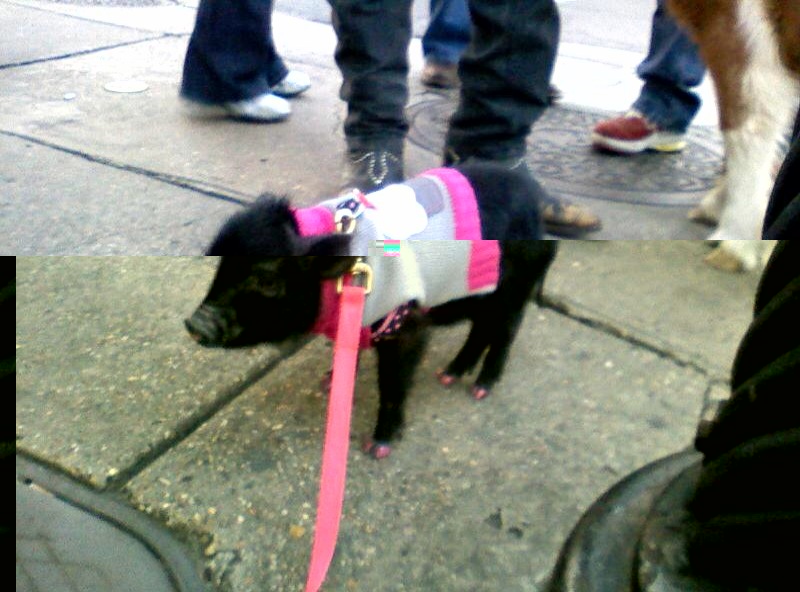 Totie on Bourbon Street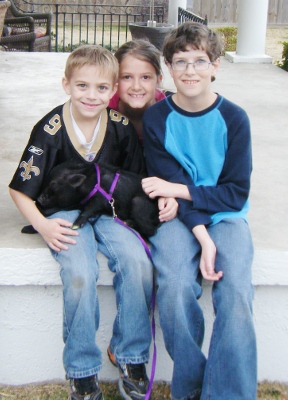 Totie is very popular with the older kids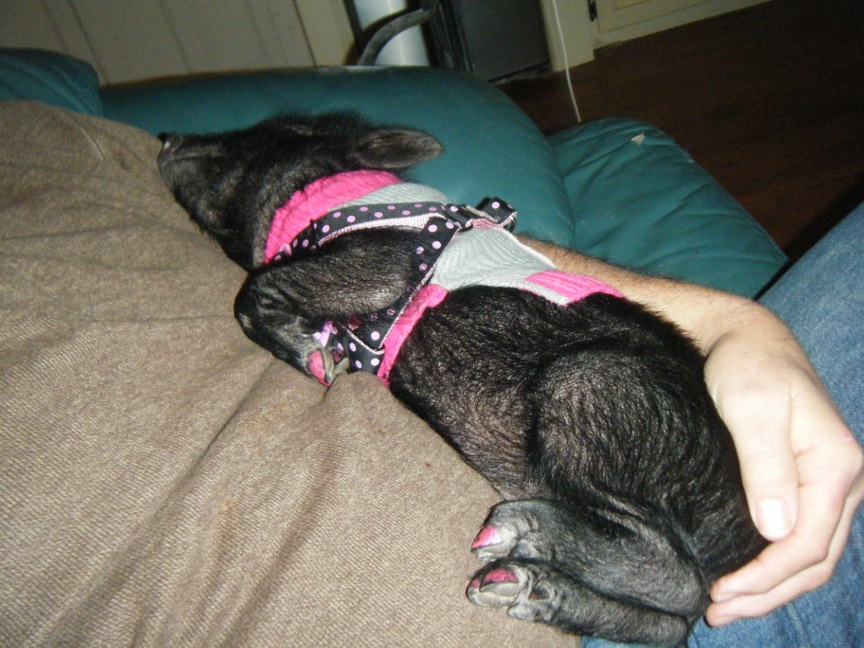 TIRED little pig!
Totie zonks out after an afternoon of getting petted & held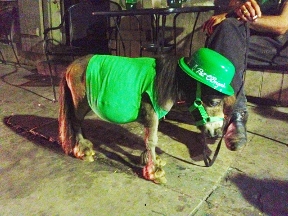 Little Munchkin dressed for St Patricks Day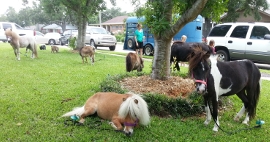 The guys waiting for the kids to arrive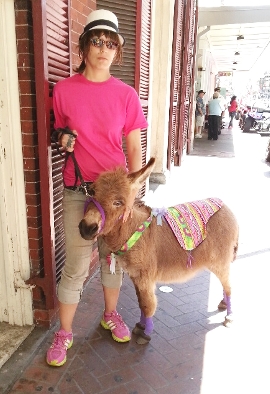 Ajax at the 2013 Chris Owen's Easter Parade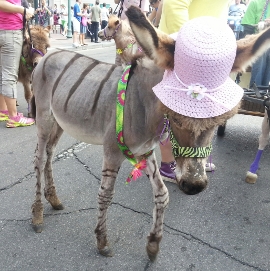 Zack the baby ZeDonk doing his 1st parade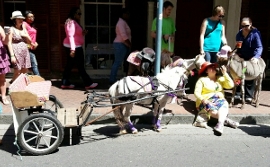 Bella with her cart waiting for the
parade to begin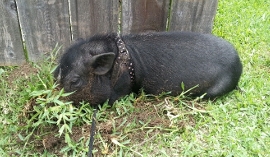 Tammie Faye Bakker diggin' in

Notice- Our animals change from season to season.
These are photos of past events. Animals currently in service are pictured on our Staff Page
Copyright by RowdysRascals.com
All photos are the Property of Rowdy's Rascals and cannot be used without written permission