We're often asked at parties and events if we have other animals. The answer is YES!
In addition to the guys and girls we bring to the parties we do have others. Some are former party pets that for one reason or another we no longer use. Others are rescues and some are simply not suitable for using around small children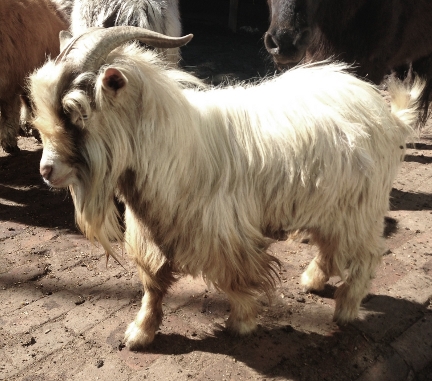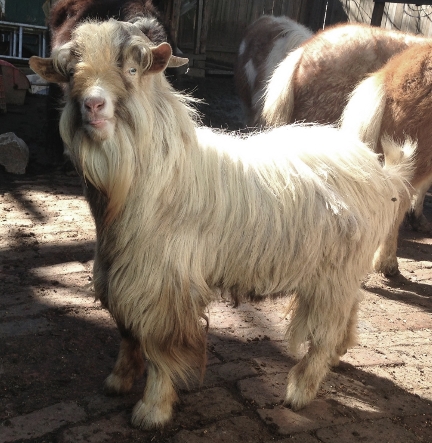 Punkie is the last baby we got from DeDee Goat before she went back to the farm. He was a great hit but we didn't have his horns removed as a baby. Although he's still a very sweet boy, we're concerned that he might accidentally hurt a child while playing. UPDATE- Punkie was retired to the farm in Mississippi on Sept. 26. He joined his older brother Pascal who was retired when Punk was a baby. Together they will share a herd of about 25 nannies in a 10 acre field. Lucky Boys!
~~~~~~~~~~~~~~
Pixie and Punkie , along with Gabbie will provide us with baby goats
every year to add to our petting zoo.
~~~~~~~~~~~~~~
Silk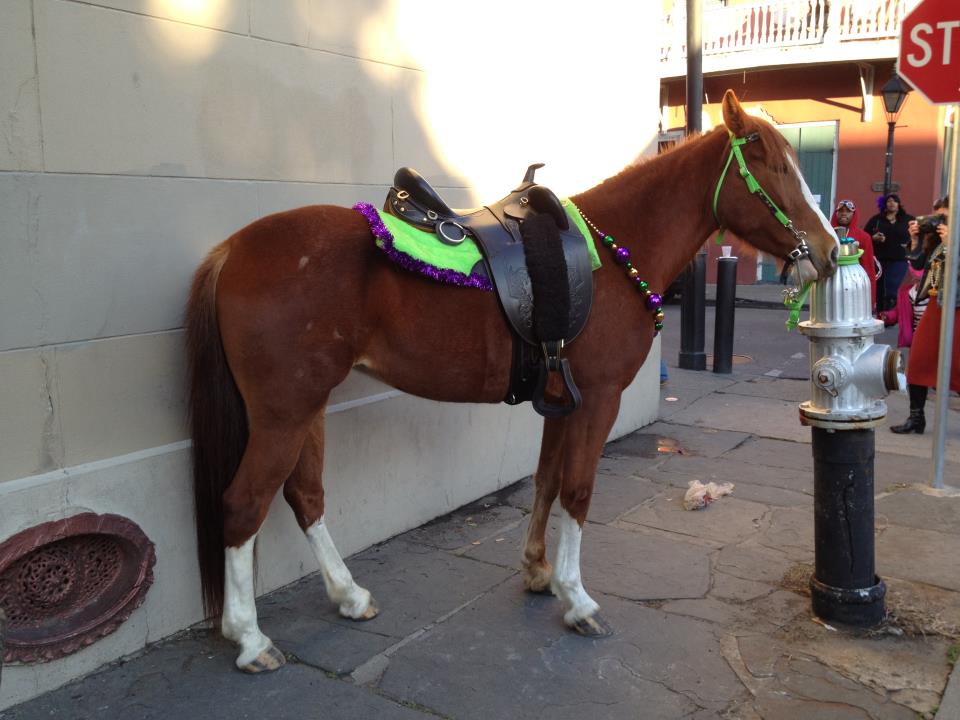 Silk and Satin
Silk is a 5 year old Standardbred
Silk has represented us in various parades and events. She's beautiful, sweet and very affectionate.

Apache Raider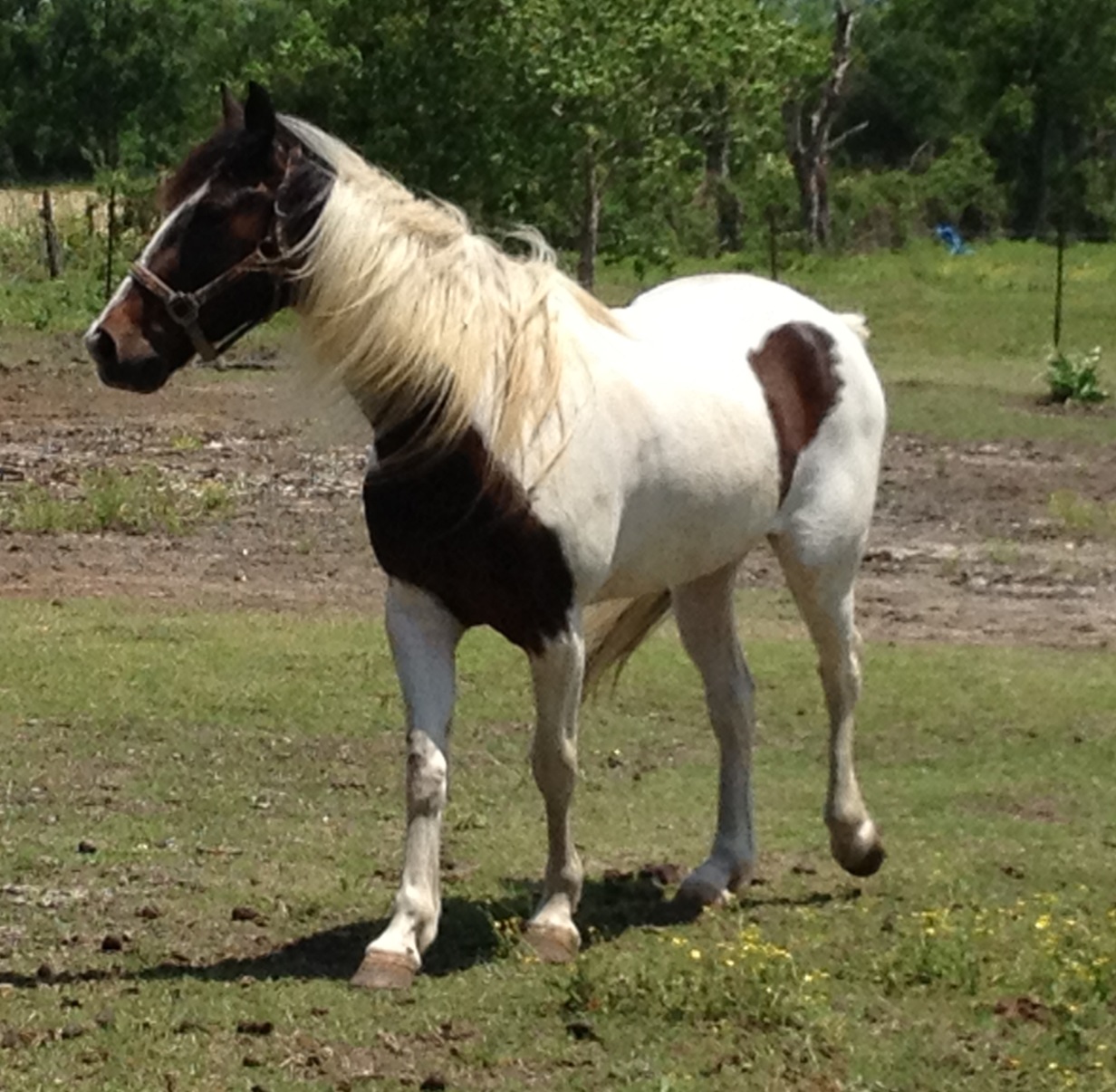 Apache is a 14 year Tennessee Walking Horse. He is flashy and fast and a favorite in the Mardi Gras Parades. Apache is high spirited
but still calm enough to stand on Bourbon Street Fat Tuesday and allow passersby to pet him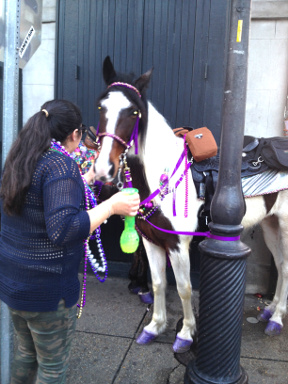 Beaux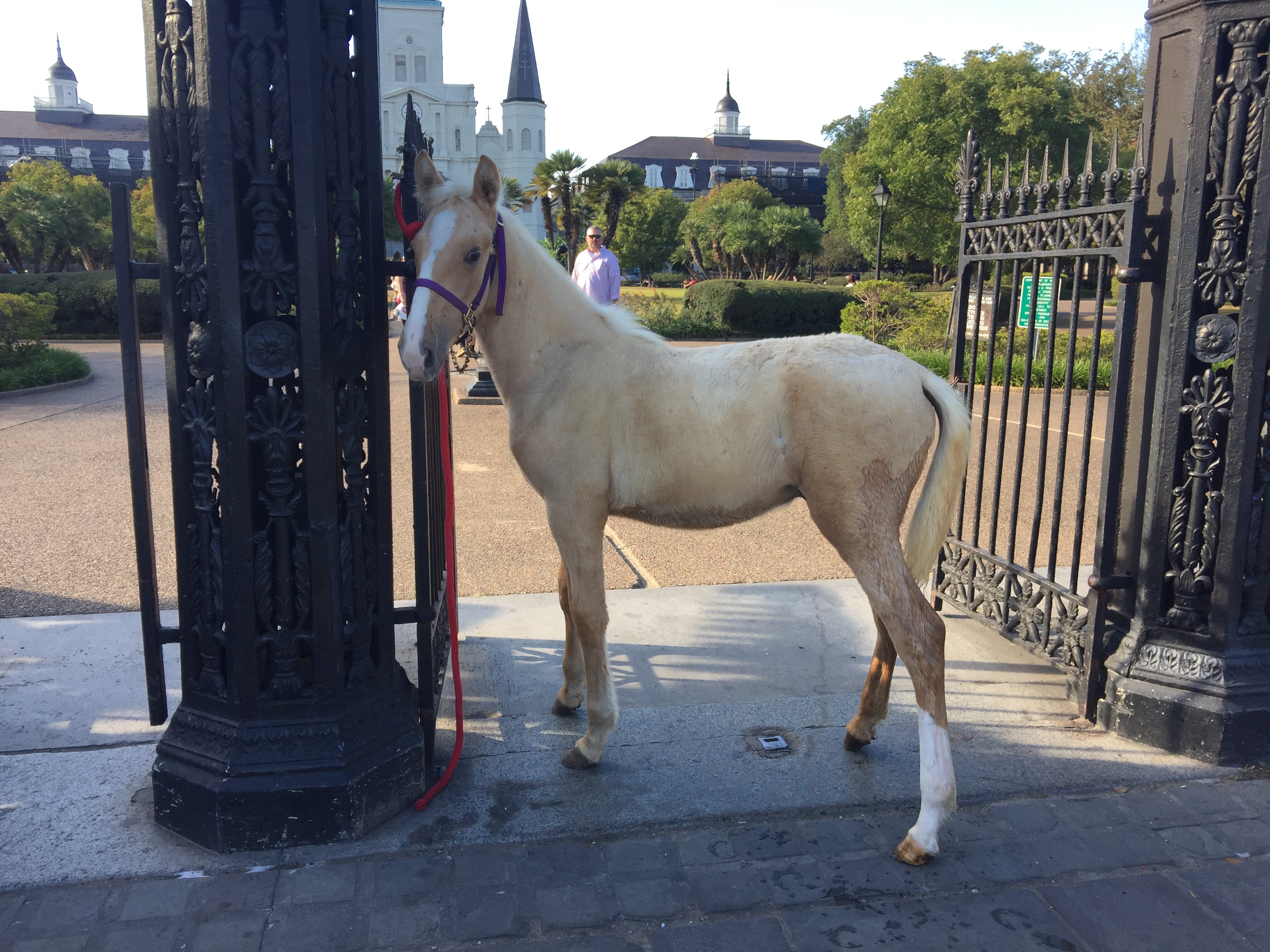 Beaux is a Tennessee Walking Horse Colt.
He has a bright future ahead of him as a show horse
Cheyenne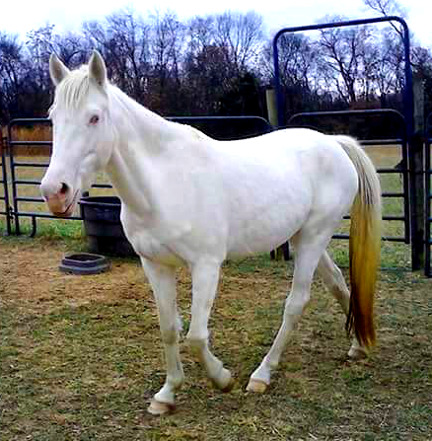 Cheyenne is beautiful Tennessee Walking horse with sky blue eyes. She is Beaux's mother.
You will see her from time to time riding in the French Quarter of Audubon Park as well as in Some of the Mardi Gras Parades with Silk and Apache.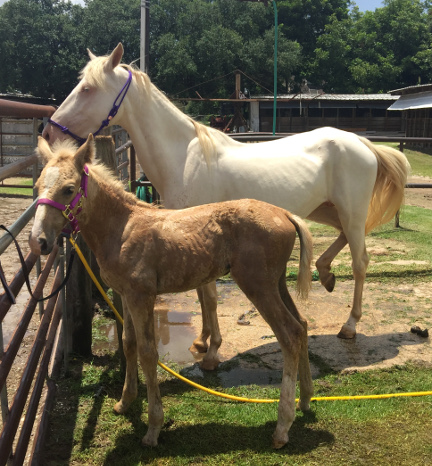 Cheyenne and Beaux when he was 2 months old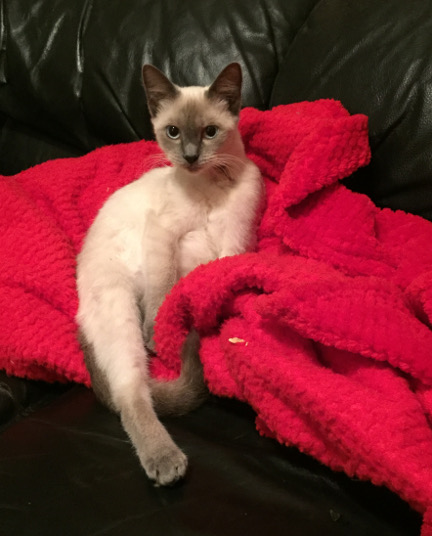 Lisette was born to our feral barn cat. She got hung in a wall with a litter mate
and I had to tear a hole in the wall to get her out. Her brother had already died so I decided to bring her home to keep from getting stuck again. She was only
about 4 weeks old at the time. She's made to jump from feral bark kitty to
pampered house cat pretty well
Calliope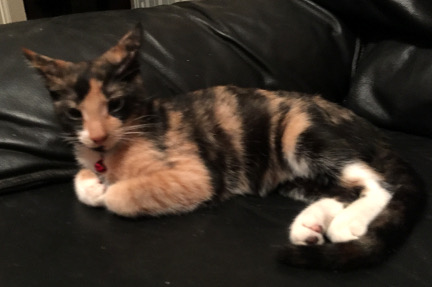 Calliope's origins are a complete mystery. One night while feeding the animals I almost stepped on her in the middle of the back pen. Where she came from or how she got there I haven't a clue. It was raining and muddy and there she laid at my feet. She was so tiny no more than 3 weeks old and starved almost to death. She didn't have more than another hour of two left to survive. I brought her in warmed her up and fed her and
she's grown into a beautiful little lady
We've had many others that have come and gone,
Pascal, DeDee, Gertie and Tina have moved to the farm.
Our little colt Patches is now a member of The Equestrian Angel Horse Therapy.
The Bunnies & Ferrets found new homes because they weren't capable of
learning not to scratch or bite
Unfortunately our Little Rowdy,Dixie, Dinkie, Rudy, and Clarece passed away.
We love them all and thank them for their contributions to the business and the difference they have made in our lives.
Copyright by RowdysRascals.com
All photos are the Property of Rowdy's Rascals and cannot be used without written permission